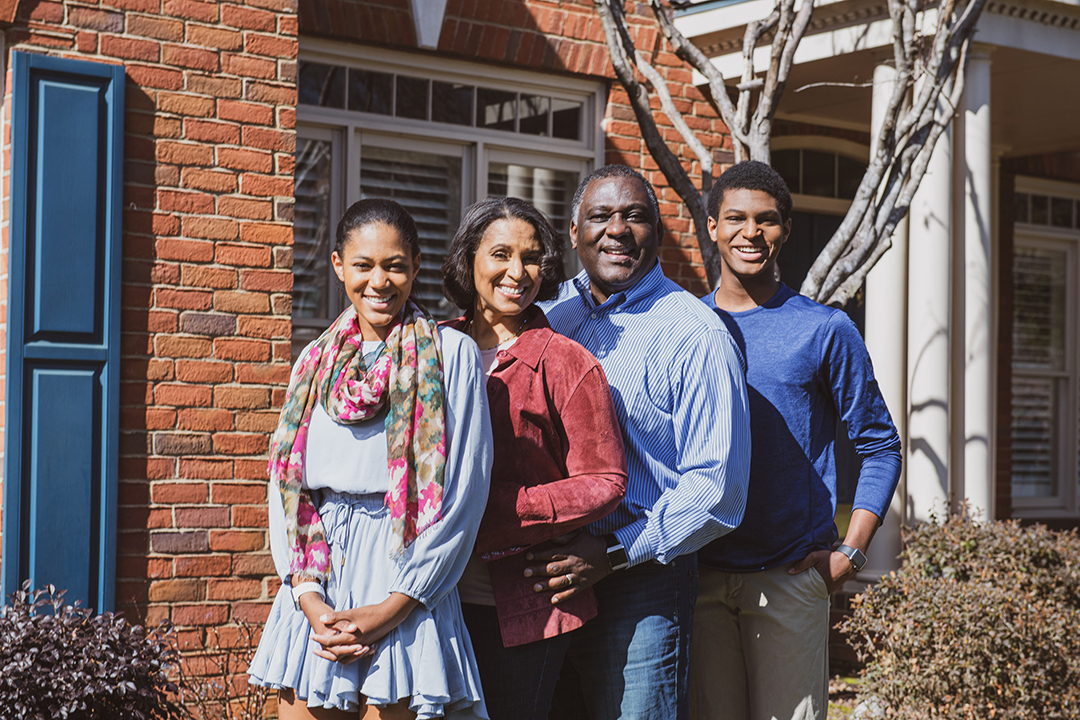 This is me and my family. For many of us this is where it all begins – our families. I believe that we come into who we are as professionals through the relationships in our lives. Whether it is our family or those we work with, we decide who we are and what we will be about through our interaction with others, which isn't always easy. Everyone has a gift and mine has always been listening, connecting the dots, and sorting through the stuff to get to the core issue. I really honed this talent when I served as a certified Gallup Strengths Coach for a Fortune 500 company. I coached a lot of executives and found that many times, just applying a clear process to understanding the issues will lead you to the answer you are looking for. This learning helped me get really clear about what I want to do.
My mission is simple: I want you to get clear about what you want before you decide what to do. I then want you to consider which approaches will help you best achieve your desired outcome. And with that clarity take action. I can offer to you an objective point of view to support you in this process so that you can choose which door to open to your best path forward.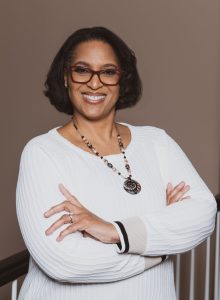 Through my career in Human Resources, I can say with certainty that Human interactions are complex. For many companies, humans drive the business while technology supports the business. Issues with technology can be solved by figuring out what is not working and making it work. Solving human problems is more challenging because you don't always know why the reactions and interactions are as they are. But what remains consistent is our need for each other and the opportunity to listen and respond with what is needed to bring full understanding and new landing places. Helping you get clear about your intention which then shapes your response is my specialty and where I help. Through my career and life, I have had so many opportunities to help others work through all kinds of challenges and get to real resolution. My goal for this platform is to offer to you what I offer to colleagues, friends and family on a regular basis and have for years!  I hope you will find my posts helpful and thus share them with others. And I would love to hear from you.

I know each of us has it in us to accomplish our dreams. No one accomplishes all they hope to as an island. We do need each other. My life has been a great journey thus far and I am grateful to all of those around me who have extended support. Wisdom has served me well in my own choices and helping others make their choices. This blog site will now allow me to extend that support to people all over the world so they too can move forward with their journey and achieve their dreams.
Lisa M. Toppin has more than 20 years of experience in human resources. Currently, she serves as the Chief Diversity Officer and Vice President of Talent Management Programs at LPL Financial. She is responsible for developing programs that support talent acquisition, talent development and enhancing an inclusive culture through broad inclusion programming. Toppin has held human resources leadership positions with several firms nationwide, including Charles Schwab, where she led the firm's, diversity and inclusion, learning and development programs as well as the executive recruiting function. Prior to that, Toppin held HR business partner roles with Phillips Petroleum, Sherwin Williams and Montell USA.
Toppin has a Bachelor of Science in Speech Pathology and a Bachelor of Arts in Psychology from Howard University and George Washington University, respectively. She received her Master of Science in Human Resources/Industrial Relations from Rutgers University and earned a Doctorate of Education in Human Resources Development from George Washington University. Toppin has served in leadership roles many nonprofits, including the Junior League of Charlotte, Above and Beyond Students and the Jewish Vocational Service in San Francisco. She and her husband live in Charlotte, N.C. with their two children.

I coach people every day. It is in the everyday that great insight is garnered.
Dr. Lisa's Latest Blog Posts
Restless and Ready $750
This 5-session package features a full strengths finder assessment and email check-ins.
One and Done or Refining Tune-ups $150
This package features a la carte sessions.
The Family Experience (for 4) $450
This package includes a full strengths finder assessment and a 3 hour block of understanding strengths, adult review, children review, and family review.
Early Stages
I started as yoga trainer and getting more and more close with people who came for yoga classes, I saw that it might not be all I can do for them. Then I started thinking about elaborating my own complex lifestyle program. I already had a bunch of ideas – so it started swiftly.
Career Start
With my medical degree in endocrinology I was able to smartly combine yoga techniques together with correct nutrition recommendations and come up with a neat program that would improve self-comprehension of many people struggling with their weight problems and overall dissatisfaction.
Dr. Lisa's advice delivered right to your inbox.
It's time to take care of your health now! All you need to do is just send us a message via the form below.