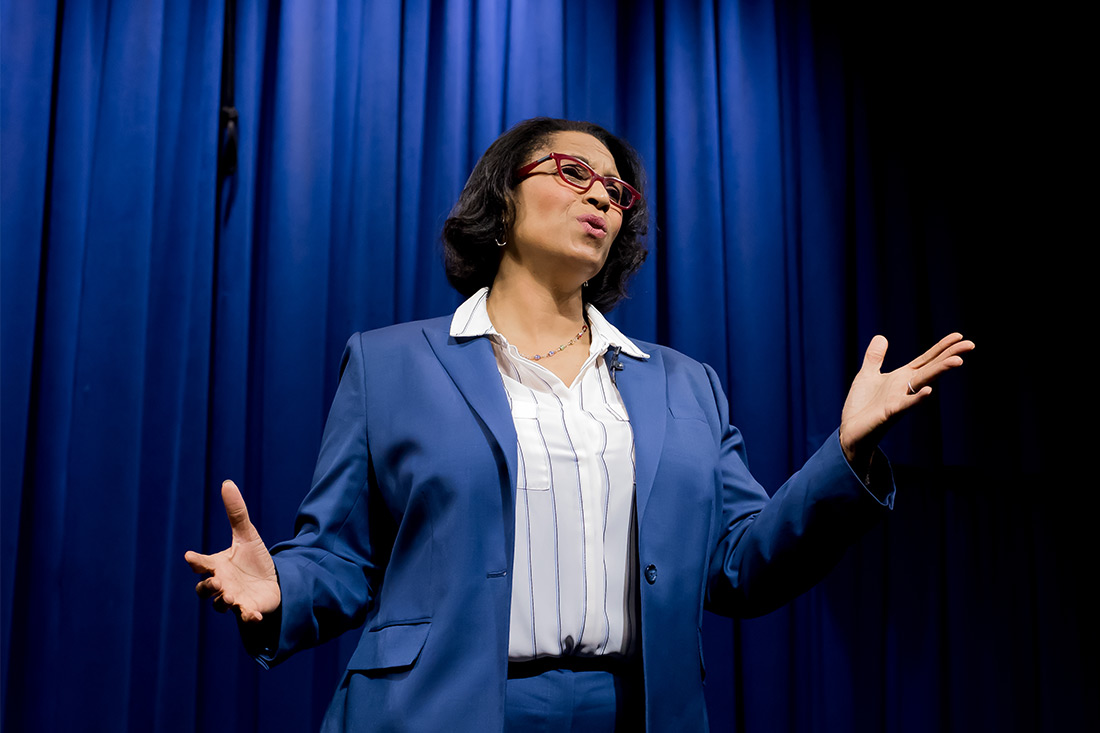 As a Keynote speaker and trainer in leadership and inclusion, I work to connect with my audiences through humor and real content so they leave smarter having had a good time getting to the learning. My mission is to help leaders see that great leadership includes a practice of inclusion. Diversity in approach and inclusion of all players is a part of every great leader's toolkit. Each one of us has the opportunity to build our community through inclusion and learning the keys to strong leadership practice make the difference.
My Keynote discussion offer key concepts for participants to consider and explore in building their leadership capability and practice. I take participants deep into practical application during training sessions where we try to apply the concepts we have outlined. Keynotes or training help participants have the necessary understanding and requisite behaviors to impact people in the ways they would like.
I will customize all engagements to the audience. Hearing and experiencing new concepts in the context of one's business is important to making it real and easy to understand and apply.
Most Requested Keynotes
Leading Inclusion Through the Needs of Followers
Inclusion is all about successfully bringing every voice to the discussion anticipating that every person has something valuable to add to the conversation. Gallup has conducted research that helps leaders understand what followers need. Every leader of people and process needs to understand these concepts and take practice in applying them for maximum impact to deliver outstanding results.
Being a Sponsor and Why It Matters for Great Leaders
Research suggests that sponsorship is one of the key variables to get ahead. Yet most organizations struggle to implement programming that facilitate sponsorship. Helping leaders understand the nature of sponsorship – when and how to do it, changes the strength of the current leadership and overhauls the strength of the pipeline.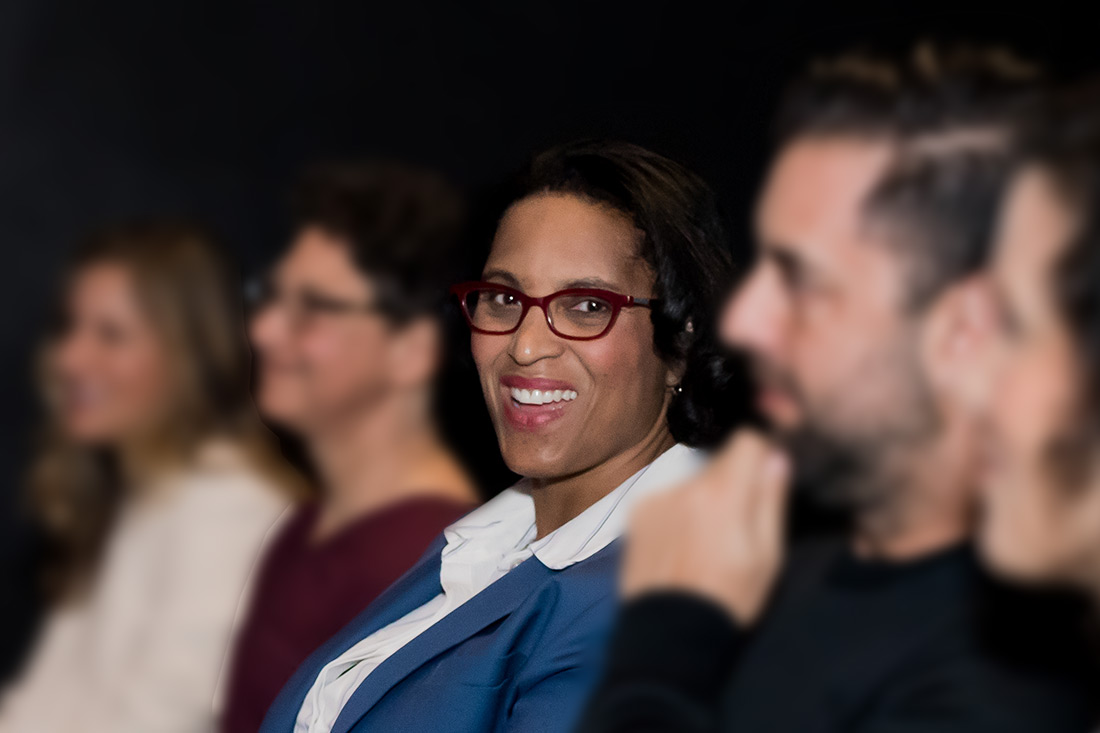 How to Be Sponsorable and Why it Matters for Building the Career You Want
Employers at varying levels in the organization often do not understand that what has worked to get them a certain level of success, will not work getting them to the next level. They need to have a sponsor. And it is tricky because they cannot ask for one. In this keynote, I help employees and burgeoning leaders understand their role in being the kind of employee that gets chosen for sponsorship. It is nuanced but important if you want to build an inspired career and reach the levels you desire.
Training workshops on these topics are practical, hands on application of the concepts. Participants leave with a tangible action plan to apply immediately.
The Untapped Secret Weapon To Building A Diverse Leadership Pipeline
Posted in Forbes Community Voice
Imagine being able to fly, but then choosing to drive in rush-hour traffic every day. Or having super strength, but only using it to open salsa jars for your spouse. Such wasted potential! Yet every day, companies leave much untapped potential on the table by not fully leveraging women and minority leaders across the firm who can help accelerate growth by bringing new ideas and diverse perspectives to the table.
Why does this happen? Often it is because unconscious bias overtakes our good intentions and well-thought-out programs. We know that "like being attracted to like" infiltrates our mentoring and sponsored relationships. This phenomenon plagues our ability to make progress in moving women and minorities up the ladder because, even when a formal program exists, women and minorities are just not chosen often enough.
Leaning In On Pay Equity: It's More Than A Notion
Posted in Forbes Community Voice
Massachusetts, New York City and California have been among the first to enact laws that forbid employers from asking applicants their salary histories. Like any law, this only works if we as employers embrace the full spirit of the law, rather than just the letter. Embracing this change will be a test of our resolve and commitment to do right by employees to offer pay equity. We employers are so used to asking for and receiving information about a candidate's salary history, so naturally some will struggle to understand why it is important to not ask — and more will struggle to fully make the adjustment in their recruiting practice, because it is simply easier and in some ways more efficient to know the applicant's salary up front.
Driving Diversity And Inclusion Requires Cracking The Code On Sponsorship
Posted in Forbes Community Voice
It's well-established in the field of human development that sponsors are a strong vehicle to developing talent. In a business setting, sponsors are senior leaders who are willing to invest their own reputation advocating for an employee behind closed doors. This is how a sponsor differs from a mentor: Sponsors have an investment that mentors don't. The protégé's career outcome is a direct reflection of the sponsor's advocacy, and thus the sponsor works harder to ensure favorable outcomes and everybody wins. Mentors have an interest and provide sound advice, but they are not necessarily providing air cover and counting on the success of a mentee the same way a sponsor counts on a protégé to be successful.
Dr. Lisa's Latest Blog Posts
Restless and Ready $750
This 5-session package features a full strengths finder assessment and email check-ins.
One and Done or Refining Tune-ups $150
This package features a la carte sessions.
The Family Experience (for 4) $450
This package includes a full strengths finder assessment and a 3 hour block of understanding strengths, adult review, children review, and family review.
Early Stages
I started as yoga trainer and getting more and more close with people who came for yoga classes, I saw that it might not be all I can do for them. Then I started thinking about elaborating my own complex lifestyle program. I already had a bunch of ideas – so it started swiftly.
Career Start
With my medical degree in endocrinology I was able to smartly combine yoga techniques together with correct nutrition recommendations and come up with a neat program that would improve self-comprehension of many people struggling with their weight problems and overall dissatisfaction.
Dr. Lisa's advice delivered right to your inbox.
It's time to take care of your health now! All you need to do is just send us a message via the form below.